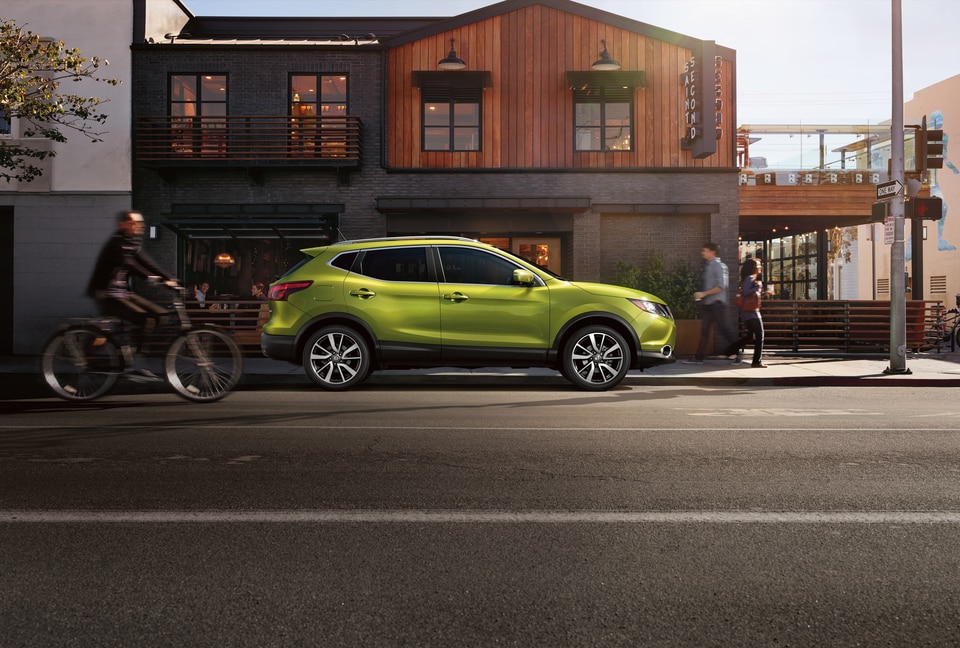 If you've been searching for the perfect small SUV to cater to your driving needs, now is the perfect time to get your hands on the new Nissan Rogue Sport in Lebanon, NH! This savvy, modern SUV is easy to maneuver around town, and its above-average cargo space makes it perfect for weekend getaways. See what the Nissan Rogue's spunky little sibling can do when you test drive the Rogue Sport at Team Nissan North!
What's the Difference Between the Nissan Rogue Sport and the Nissan Rogue?
At first glance, you'll notice that the Nissan Rogue Sport is smaller than its sibling, making it especially well-suited for navigating busy streets and snagging those tight parking spots.
Top to bottom, the Rogue Sport is only a few inches shorter, so you won't have to worry about giving up too much headroom. In fact, headroom in the second row is almost identical in both vehicles.
Lengthwise, the Rogue Sport is about a foot shorter. You'll likely notice this most when breezing around corners in Lebanon.
The subcompact Rogue Sport is also a bit less expensive than the larger Rogue, but you'll still enjoy many of the same standard features. So, if you're looking for less car, but you still want plenty of value, the Rogue Sport might be the perfect fit!
How Much Cargo Can the Rogue Sport Carry?
Don't let its small stature fool you; the Rogue Sport boasts phenomenal cargo room for its class. Its design makes the most of its interior space, allowing you to take advantage of up to 61.1 cubic feet of cargo room with the rear seats folded down. That's enough space for suitcases, camping gear, or even that piece of furniture you impulse-bought on your way home.
The unique Divide-N-Hide Cargo System makes it even easier to find room for the things you need to bring with you.
Learn all about the Nissan Rogue Sport and other new Nissan models when you visit our Lebanon, NH Nissan dealer!